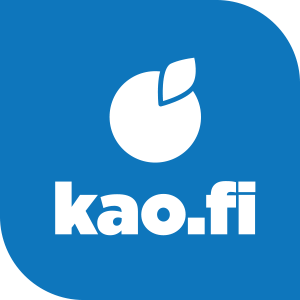 Log in to KAO Moodle
Skip to create new account
Muista, että sinun tulee rekisteröityä vain kerran Moodleen. Älä luo useita tilejä käyttämällä eri kirjautumistapoja!

KAO:n henkilökunta ja opiskelijat:
Kirjautuminen Moodleen tapahtuu KAO:n ja Kajaanin lukion henkilökunnalla ja opiskelijoilla Kamit käyttäjätunnuksilla. Tunnus ja salasana ovat siis samat kuin kirjautuessasi koulun koneille. 

Huom! Tunnuksen eteen ei tarvitse laittaa mitään etuliitteitä. Opiskelijat: jos et jostain syystä pääse kirjautumaan Moodleen, ota yhteyttä opettajaasi.
Itserekisteröinti (Luo uusi tunnus) vaatii järjestelmänvalvojan hyväksynnän. 
Hyväksyntä tulee antamaasi email -osoitteeseen.

Please note that you should only register once to Moodle. Don't create multiple accounts using different sign-in methods!

Staff and students (KAO):

You can log in to Moodle with your KAO, Kajaanin upper scobdary school Kamit user ID and password. Students: if you are unable to log in to Moodle, please contact your teacher.